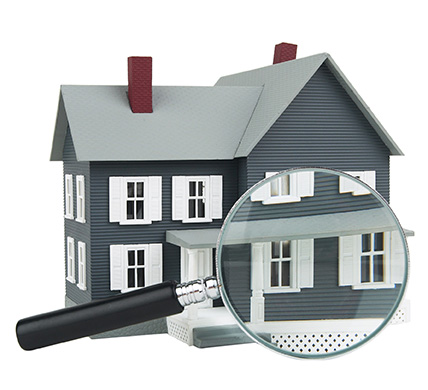 WHY HAVE YOUR HOME INSPECTED?
The purchase of a home is probably the largest single investment that you will ever make.
You should learn as much as you can about the condition of the property and the need for any major repairs before you buy. Of course, a home inspection also points out the positive aspects of a home.
After you have studied the resulting inspection report, you will have a much clearer understanding of the needs of your existing home or the house you are about to purchase.
WHAT IS A HOME INSPECTION?
A home inspection is an extensive visual examination of the systems and physical structure of a home. The Inspection will examine the condition of the following:
* Roofing
* Exterior
* Insulation and Ventilation
* Walls, ceiling, floors, windows and doors
* Plumbing Systems
* Electrical Systems
* Heating / Central Air Conditioning System
* Built in Kitchen Appliances
* Foundation, Basement and Structure
WHAT IS THE INSPECTION REPORT?
The Inspection Report is a written and pictorial documentation of the condition of the home at the time of the Inspection. Detailed information about each section is contained in an easy to understand format. For convenience the report features a summary section that lists each of the section's issues.
WHY HIRE ME FOR YOUR HOME INSPECTION?
Your home purchase and maintenance is a huge investment. I promise you that I will inspect your home as if it were my own and provide an accurate easy to understand report with color photos so that you will have as my name implies Peace of Mind in making your decisions.
Your report will be provided in electronic medium for distribution to whomever you dictate.
Accurate easy to understand information prepares you to make informed, worry-free decisions.
You will find Peace of Mind Home Inspections a company that provides: