I am Edmond Ragazzi your host for this web site and the principle of Nehemiah Construction and General Contracting Inc.
Peace of Mind Home Inspections by a
Licensed Home Inspector

DBA Peace of Mind Home Inspections.
My background is in all phases of home construction and energy management.
I am licensed by the State of New Jersey as both as a:
Professional Home Inspector, License #24G100100300
Professional Termite Inspector with a NJ Pesticide Application LIcense
Energy Auditor and former BPI Certified Home Inspector
Previously - Professional Builder & Home Improvement Contractor.
I am also a member in good standing with the American Society of Home Inspectors (ASHI) the oldest association of home inspectors and whose standards of conduit and standards of practice have been adopted as the standards used by the State of New Jersey.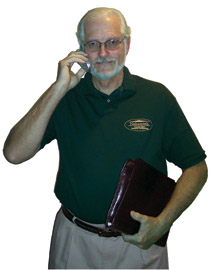 Edmond B. Ragazzi
Peace of Mind Home Inspections
554 4th Street
Absecon NJ 08205
Tel.: 609 432-4329
E-mail: eragazzi@nehemiah.us.com

Why hire me for your home inspection?
Your home purchase and maintenance is a huge investment. I promise you that I will inspect your home as if it were my own and provide an accurate easy to understand report with color photos so that you will have as my name implies Peace of Mind in making your decisions.
Your report will be provided in electronic medium for distribution to whomever you dictate.
Accurate easy to understand information prepares you to make informed, worry-free decisions.
You will find Peace of Mind Home Inspections a company that provides:
Integrity - Effiency - Reliability